Globally, we are in the midst of a major talent crisis when it comes to recruiting. COVID and the pandemic saw many people shift careers and huge upheavals in working practices. When you manage to find the perfect candidate, do you know how to get them integrated as quickly as possible?
One way to improve your recruitment and retainment is with an overhaul of the onboarding process. Below, we discuss why you need employee onboarding software to assist.
What Is Employee Onboarding Software?
Employee onboarding software is a solution to a number of tasks and problems related to the employee onboarding process. This allows people to follow the recruitment onboarding development of an individual in one centralised location. Everything from payroll information, to verifications, compliance and other features can be housed here.
In many cases, it may also include a knowledge base. This is useful when you onboard new hires so they have access to information needed to join the company.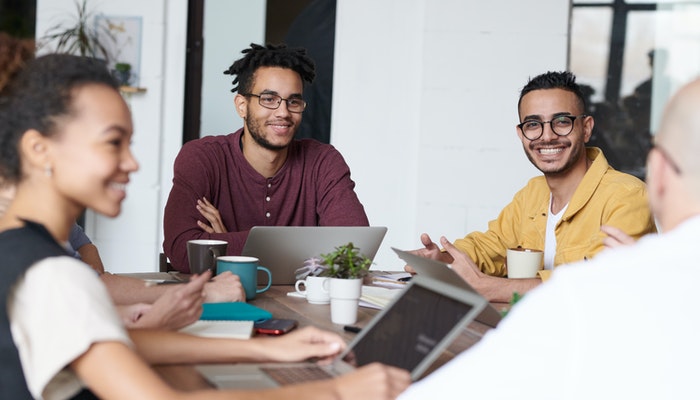 Why Use Employee Onboarding Software?
There are a number of reasons you should consider employee onboarding solutions using software. Many of these are applicable whatever the size of your organisation.
Paperless
The first main reason is that you can go totally paperless. With so many documents to sign, verifications to make and training booklets to hand out a lot of paper can get used. By switching to software, all of this can be done digitally and stored in the same way.
You also won't find yourself sifting through a lot of paperwork to find information. Add this to the huge environmental impact using paper has. With a paperless office, you can seriously reduce your carbon footprint.
Easier for Remote Working
There are few companies that did not feel the impact of the switch to remote working brought on by the pandemic. Workers are now spread out across places and even time zones. While there are solutions to make working easier, few offer online employee onboarding help.
All new recruits need is a laptop and internet connection. Procedures can be completed from the comfort of home using the onboarding software. While they do, you get to track their progress in one easy to manage online location.
Ensure Consistency
The larger the company, the more difficult it becomes to ensure a consistent way to onboard. Even with a programme in place, different people and departments will onboard in different ways. This means varied results.
A company-wide onboarding tool ensures consistency. No matter how big the company, across departments and locations everyone will get the same training.
Switches Accountability
In a busy working environment, the new recruitment process can often get overlooked. A document gets handed over, an email gets sent, but you don't have any way to ensure it is read and understood. The software does away with this, making new recruits proactive.
As an employer, you can then check their progress. All this switches the accountability from you to them.
Access to Employee Information
Onboarding software is a useful tool for both the employer and the employee. Both parties have access to necessary information. It may include handbooks, contracts and general workplace news.
One major plus is that it streamlines payroll processes. HR often have to complete a lot of paperwork quickly, so a new employee gets paid. By using HR onboarding software, they can input payroll information in their own time.
You can find ones that integrate with your own payroll software. This allows a two-way dialogue, keeping your processes smooth and helping to prevent errors.
Makes the Process Easier and Saves Time
All of these factors make the whole process a lot easier. It does away with scheduled meetings, training days and other tasks. This leaves your HR and training staff to get on with more important tasks.
Do I Need Onboarding Software?
All companies can benefit from onboarding software. If you want to save resources, time and money then whatever the size of your company, it should be considered. However, there are some instances where it needs very serious consideration.
One is when you are switching to remote working and recruitment. Many people have managed to switch working practices in this way, but few have looked at recruitment. If you are also planning to do this on a large scale then it can prove essential.
This is also applicable when a large recruitment drive takes place or it is spread out across a large area. Particularly if the amount of paperwork is taking up more of your time, resources and is overwhelming your HR department. Some industries are extremely heavy on compliance and this can alleviate some of the burden you may be experiencing.
Another reason is if you are experiencing high levels of turnover in the early stages of employee occupation. This often suggests your new recruitment process is not effectively integrating employees and can leave them lost and stressed. The consistency and ease afforded by software can rectify this.
In some instances, you may just be experiencing lots of mistakes. Perhaps certain forms forget to be sent or payroll is not getting completed on time. All of this can be checked and verified easily.
Customised Onboarding Courses
At Intuto, we have a great learning and development team that can take your existing onboarding or training manuals and create fun, interactive online courses.
If you would like to try our service, you can always give us some sample content and we'll convert it to an online course for you. Click on the blue box below to do this:
Starting With Onboarding Software
Employee onboarding software does not require a huge overhaul of your systems. It should enhance your process and integrate easily. Speak with a provider and discuss your current methods to formulate a plan.
Your first stop should be Intuto online onboarding solutions. We document every process so you can recruit, train and grow. Contact us to discuss your needs and see what we can do for your business.