Our Commitment To Your Experience
Customer Support
Tap into our knowledge so we can help you share yours.
"By supporting over 150,000 learners every year for over 20 years, you can rest assured our support systems are robust and scalable."

Richard Warren, CEO Intuto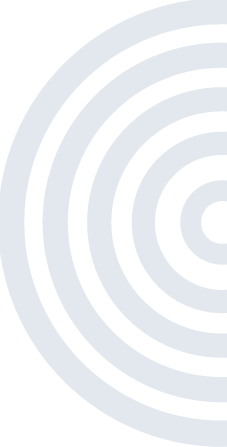 Recent Awards
Intuto's an award winning online training platform as voted by our customers.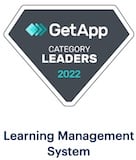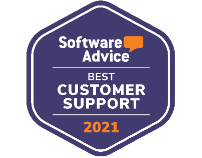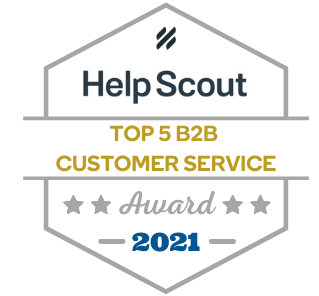 The Intuto Customer Experience Promise
We strive to make Intuto easy-to-use with a rich feature set, but behind every line of code and customer focussed feature is a real person who sincerely wants to help you create beautiful e-learning and deliver great learning outcomes.

Intuto has a dedicated team that focuses on delivering an amazing customer experience. This group of knowledgeable folks want to help you get the most out of your Intuto site. Every day they answer emails, connect with customers directly via video conference, share best practice through social media and develop support resources driven by customers feedback. Aside from a few days around the holidays, you'll receive same-day service every business day of the year.

You won't get radio silence from us. We'll email you when new features are released, schedule annual reviews to make sure you're getting the most out of your Intuto site and we'll let you know if anything goes wrong.

System status updates are posted on our Twitter account.

You can email us at any time to request a feature. Our support team tracks requests so that we can refer to them whenever we're considering changes. We also regularly interview customers to learn how we can make Intuto more useful to organisations of every size.

We know there are other products out there that you can use and one of them might be a better fit for you. That's OK. We won't hassle you or make it difficult for you to leave Intuto. We'd rather part on good terms and maybe see you again down the road. You sign up when you're ready and you can cancel if you need to. We can even help you export your data and courses at minimal cost.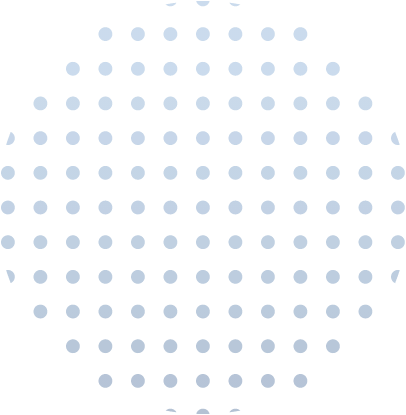 Intuto Service Level Agreement (SLA)
Who we support
Generally we'll provide direct support to the nominated person who manages Intuto at your end. We prefer to deal with one primary contact, otherwise we find messages get mixed and end up confusing everyone taking more time to resolve.
What we can do
While this isn't a comprehensive list, it outlines the spirit in which we will help support you:
Answer any technical questions including feature knowledge and feature requests.
Ensure that your Intuto account is set up in the most efficient manner to help you achieve the outcomes you want.
Assist you in setting up administration processes for learner accounts.
Help you in accessing and understanding report information.
Provide you with training around the system functionality.
Share best practice from the rest of our customer base and the broader industry with you.
What we can't do
As mentioned above, we are happy to help with one-off, non-technical, administration requests where we can but we can't provide ongoing administration support for running reports, resetting quiz attempts or bulk uploading or enrolling learners. We will however happily teach you how to do it and support you to efficiently manage learner administration.
Typically we don't provide direct support to your learners. This means, course related help, resetting passwords, enrolment into course or other administrative roles. As we are not subject experts in your specific course materials, we can't be responsible for providing guidance on course related questions. Likewise, we can't provide access or administration to courses that are on your site. Intuto does have automated 'forgot password' support and easy access to our support team if they have technical issues or questions. Of course, if they do contact us and we can help we will, but if it's a question related to your content we will forward their questions on to you. If we have recurring questions coming from your learners we will work with you to find the best outcome for all parties involved.
How we provide support
When you first sign up to Intuto you'll be provided with resources to help you get started. If you are on our Plus or Enterprise you'll also receive one or more onboarding 1-on-1 video conferencing calls to help you get started. These calls can be recorded so you can share them with your colleagues or refer back to them at a later date. To ensure you get the greatest value out of your investment in Intuto, it's important that you set up a time to kick off this training as soon as possible.
Once you are up and running, if you have a question about Intuto or your account and you can't find the answer in our Knowledge Base, your first point of call should be to email us at support@intuto.com. This is the fastest way to get in touch with us and get an answer to your question. Our support email is tied to our support system and is checked often.
Our experience has taught us that email communication is the most effective way of getting a clear understanding of any problems or issues you might be having and helps us respond clearly and concisely in the fastest possible time. If we can't quickly solve the issue by email we'll be in touch by phone or schedule a video conference so we can share our screens, whichever is most appropriate to quickly resolve the issue for you.
Support response times
Our team is online and available between 8:30-5.00pm Monday to Friday NZT excluding public holidays. Outside of these times, we do check the support inbox but it may take a little longer to get back to you. If you need a support call outside of these times please let us know. We can usually accommodate you as long as we have a bit of notice.
We typically respond to emails within 2 hours during business Monday to Friday. This is well below the industry average of 24 hours and we aim to reduce this period even further whenever we can. If you think you will need more support than this, talk to us.
Service uptime
Intuto's uptime target is SLA is 99.9% minimum. Over the last three years, the SLA achieved was 99.99% over the calendar year. Planned outages occur when updates to the platform are required. Where possible these are done outside of AU/NZ office hours. Notifications are posted on the website login page 24 hours prior to any updates. Planned update outages typically last less than 10 minutes.
Notifications
In the event of an unscheduled outage or incident, we will communicate the details of the issues and expected resolution times via email (obtained during service sign up), and our
Intuto twitter account
.
In the event of a major incident, your administrators will be updated every 2 hours.
When communicating with you we will use the details provided by you during sign up.
We do make incident reports available to our clients after a major incident.
Impact to service
While we endeavour to accommodate levels of traffic and load, if required, we will shut down and isolate any service that is impacting, or will impact, service level agreements. We will attempt to notify you prior to taking any action to shut down your service.
At Intuto, customer experience is at the heart of what we do. We consider it one of our biggest selling points and we take it very seriously.
But don't just take our word for it, see what our customers have to say on Capterra.
"Super duper with your quick response!"
"Always great always AWESOME!"
"Thanks that did it, awesome service time by the way!"
"Thank you for the quick response!"
"Just what I needed, thank you!"
"Never less than perfect!"
"Your support has been absolutely wonderful. You should teach a course on providing excellent customer service :)"
"It's really good that you replied as soon as showing you're very concern of us"
"Fast response regarding my issue & easy instructions to solve issue, thank you"
"Thank you for your quick reply :-) You have a great day :-D"
"Reply was quick, worded simply to understand, step by step with enough info to make it work. Great service. Thank you"