Most HR managers know the importance of seamless employee orientation and onboarding. An onboarding induction checklist ensures that your team misses nothing when onboarding new employees. Having one around can help significantly improve your onboarding experience.
Keep reading for ideas on important elements to include in an effective workplace induction checklist.
Verification Checks
As soon as you decide to offer a job to a candidate, you must start your background verification checks. Call the candidate's references and previous employers to confirm that they are a good hire.
You should also find a method to verify new employees' education certificates. Finally, conduct a social media check to ensure that the employee's online behaviour doesn't raise any red flags. Conclude all your reference checks before the employee's first day of work.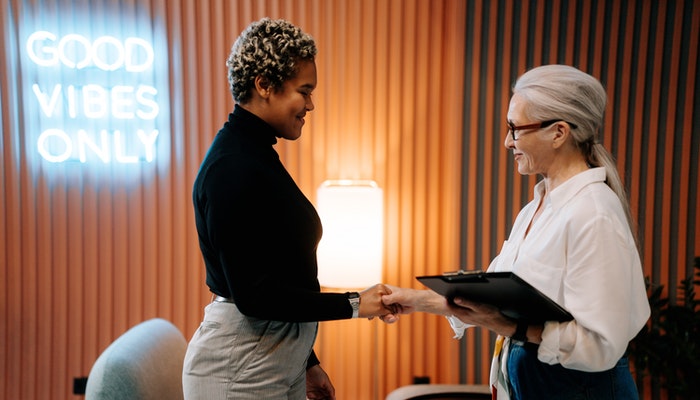 Pre-Onboarding Checklist
Onboarding can start as soon as an employee signs the offer letter. Start preparing for their first day by gathering the items they will need. Create a welcome email template that includes the employee's start date and when and where they should report.
You should also let them know what they should bring with them on their first day. For instance, they may need to carry original copies of identification documents, tools, or equipment. They may also need to dress up a certain way.
Ensure that the employee gets access to your office building and prepare their staff ID in advance. If they need to conduct workplace tests, medical examinations or vaccination certificates, arrange to do them before their first day.
Paperwork Checks
A big part of onboarding new employees involves collecting regulatory paperwork from them. Try and get this out of the way before their official start date or at the latest on their first day. This will give you more time to spend on other aspects of onboarding like training and team building.
Your induction checklist should have a list of all the paperwork you need to collect. First on your list should be a signed copy of your offer letter and employment contract. You will also need to collect the employee's bank details for salary payment and their emergency contact information.
You can collect these via an online onboarding form created for new employees to fill in. Make copies of any licenses needed by the employee to fulfil their job. These may include their driving license and trade licenses. Please note that employee paperwork is highly sensitive and confidential.
Ensure that you have a very secure system for filing and storing employee paperwork. It's easier and safer to store all HR paperwork electronically. But restrict access to select members of the HR team. Use a secure HR system and back up your data to reduce any risk of sabotage or loss.
Policy Training
The next section of your workplace induction template should cover workplace policies. Listing them on your checklist will ensure that all onboarded employees are aware of your important policies. For instance, you should train them on the Fair Work Information Statement, Harassment Policies, Drug and Alcohol Awareness, Internal and external codes of conduct, the employee handbook, etc.
One important area that is often overlooked is your communication policy and rules on phone, internet, and social media use at work. Ensure that the employee signs a register confirming that they received training and copies of your policies. This will protect you from any future claims that the employee wasn't aware of your work policies.
Employee Housekeeping
Another section that you must include in your checklist is first-day orientation and housekeeping. Make a list of all employees that new team members must meet. This includes colleagues, supervisors, relevant HR and Admin staff, mentors, etc. By the end of the orientation, the employee should have met all the listed people.
You should also make a list of all the places you must show the employee. Here are some important places that should be included in that list:
Their workstation
Bathrooms
Break room
Locker room
Smoking areas
Emergency exits
Parking lot/garage
Ensure that you dedicate enough time to workplace health and safety induction. Train new employees on your company's safety procedures and who your first aid officers and fire wardens are.
Work Culture
Once the paperwork and orientation are out of the way, you must now train the new hire on your work culture as well as their job. With regards to culture, create a checklist of items you must cover. For instance, you can have a video on your company story explaining your vision and mission.
If possible, have senior leadership conduct this presentation. You could also play a pre-recorded video of your founders and leadership explaining their understanding of your vision.
On-the-Job Training
The final part of your onboarding should include important elements of basic on-the-job training. Have a list of things that each new employee must know. For instance, they should get a brief on their duties, reporting structure, performance expectations, and performance review structure.
New employees will also need to know their hours of work and how to clock in and out to record their hours. You can also discuss meal breaks and procedures for taking breaks. Let them know if there will be any in-person or online training they'll need to complete and how often.
Another important procedure to include in your checklist is your payroll process. Inform employees about your payment methods, payment dates, and payslip distribution process. Show them a dummy payslip and explain how you will calculate their taxes and statutory deductions.
Design an Effective Induction Checklist for Your Onboarding Process
Any employer that is serious about employee onboarding must have an induction checklist. This helps them ensure that they cover all the important aspects of a new hire's onboarding.
Are you hiring employees and looking for a workplace induction checklist? Click below to check out our templates that you can use when onboarding new employees.