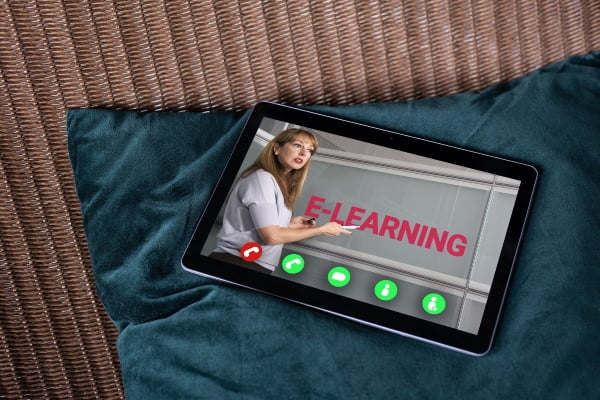 The world fundamentally changed this year, and one of the parts of our lives that was the most affected was the way that we work. Many companies have had to press pause on hiring and even let existing employees go.

However, some companies, such as organisations in the health, community support and distribution sectors, are still in a position to be bringing in new staff. They are now faced with the new problem of onboarding new team members remotely, which presents challenges both for the new hire and for the team they are joining.

Engaging and efficient onboarding is even more important than usual, so that new hires become productive staff members as quickly as possible. Hiring managers and team leaders are therefore pivoting and adapting to virtual onboarding as we try to keep businesses going in our new normal.

A good onboarding process, whether in person or virtual, not only trains new staff but also engages and builds relationships with them so they feel welcomed, valued and confident about their future with your company while still ensuring safety compliance.

As an online training company, we're in a better position than most to help companies navigate this unusual situation. We've been helping companies with spread out, disparate teams manage their remote onboarding for years.

One such example is Aztec , a New Zealand North Island-based forestry transport company with more than 100 owner/driver contractors located Taupo, Rotorua, Central Waikato, King Country, Tauranga, Eastern Bay Of Plenty, Hauraki, Thames, Wellsford, Whangarei and Kerikeri. Our collaboration with employee management solutions company Engage lets Aztec onboard and provide ongoing support to their widespread team remotely and efficiently.

As such, we've compiled a short guide to remote onboarding to help make this new process as easy as possible for you and your new team members.
Before employment
Your relationship with your employee begins as soon as they apply for the role. They will appreciate and respect prompt, clear communication: that their application has been received, that you would like to meet them for a (virtual) interview and whether they are the right candidate for the role (or not, as the case may be). Don't let potential employees wait long periods between stages; send emails to give expected timeframes and thank them for their patience.

Allow plenty of time for video chat interviews to account for technical glitches and to let potential employees feel comfortable; keep in mind that it's harder to build rapport over video.

Once you've found the right candidate and they've accepted your offer, there are several pre-employment admin tasks that must be done right away. Salary negotiations and contract signing can be done with a mix of regular email and video chat to keep candidates engaged and minimise the risk of last-minute backing out.
Orientation
Now more than ever, it is essential that managers facilitate introductions between the new starter and the existing team. Without the traditional face-to-face contact, new relationships take a lot more work – set aside extra time for video chat coffees, Friday afternoon drinks, team-building exercises, and regular WIPs so everyone has a chance to get to know each other. Organise some for the whole team and some for smaller, relevant groups the new starter will be involved in such as specific project teams.

Now is also the time to make sure new hires have done any extra training they are required to do, such as sexual harassment awareness, health and safety, or cyber security. If you don't already have a system in place to do this remotely, make that an absolute priority.

Make sure your staff have all the equipment and programs they need to do their job well and safely at home. Consider investing in an ergonomic chair for their home office, or loaning them an office laptop if theirs is unreliable. If they need subscriptions, software or logins, make sure they have it all from the beginning.
Don't forget Health and Safety. Building a remote safety culture even while working from home is still important.

Our LMS is a great way to manage the onboarding process easily and efficiently, with all your information, checklists and education in one place. It can be used as a template for all new hires, saving you time and effort in the long run and minimising the risk of mistakes.
Ongoing support
It's a difficult time for everyone, not least new starters who are trying to do it all remotely. They may be juggling family at home during working hours and could be feeling overwhelmed and disconnected. It's important to continue to offer flexibility, support and the opportunities to connect – and that goes for all your staff.

Regular check-ins and ongoing training are important parts of any onboarding program, and be aware that new employees who have started during the social distancing measures may need more frequent check-ins and may learn processes more slowly.

Our LMS allows you to create thorough onboarding processes that starters can go through remotely in their own time, but you can also update your program easily whenever you change policies. This means existing staff can benefit from the program as well, without too much double handling of information.

It is certainly harder to build company culture when everyone works remotely, but it's not impossible. Even after orientation is over, you should maintain the practice of weekly coffee meetings, Friday drinks and WIPs over video chat so staff members remain engaged and feel part of the team.

You never know – you may even find working remotely works well for your company, and opt to continue all or part of the time even after this is over.