Professionals in healthcare, more than any other industry, need to be fully trained and engage in ongoing continuing professional development. After all, healthcare professionals are responsible for our health and wellbeing, and arguably, what stands between life and death.
However, this level of training has traditionally been expensive and time-consuming, which is why many professionals and organisations are excited about the rise of online training for their industry.

Online training is significantly less expensive than in-person training and making the switch can reduce the costs of learning and development for organisations or individuals. The savings are due to the elimination of venue costs, printed materials and instructor fees, as well as the opportunity costs of time taken off work.

Rather than paying for an instructor to visit specific locations, or multiple locations, the training program is uploaded to a cloud-based platform where healthcare workers can access all the materials and assessments from wherever they are.

E-learning is also more time efficient than traditional face-to-face training. Learning materials can be condensed and training can be targeted – rather than making everyone sit through a whole course, professionals can do only the relevant units. Plus, because training is on demand, it can be done at times that suit individuals – vital in an industry like healthcare that has irregular hours. This is especially helpful when it comes to onboarding new employees. Online training allows a single employee to be onboarded immediately without any extra costs.

This style of training is particularly relevant to healthcare as it is a field that is constantly evolving with new developments, and online training materials can easily and inexpensively be updated. Then, learners can cover only the new content, rather than sitting through another full training session.
How we can help - medical centre staff training
At Intuto, we work with health provider chains who struggle to manage staff training across multiple sites. We help them provide consistent on-demand training to staff while giving management peace of mind from knowing they can trust us to deliver great outcomes to staff and management.
One of our clients is TBI Health, which provides physiotherapy and rehabilitation services New Zealand wide. We converted a number of staff induction and specific product trainings into effective online courses and, since the launch in 2018, TBI staff engagement has increased year on year, with almost 5000 enrolments and more than 2000 hours of learning completed online.
In a survey at the end of recent courses, members gave the content created by Intuto for TBI an average of 94 per cent when asked about ease of use of the platform and usefulness of the courses.
Here are five tips to make your online healthcare training a success.
Make it a visual experience
Rather than just sharing all the necessary information as copy – which is a surefire way to disengage learners – make the most of the platform's capabilities. Use images, graphics and videos to break up text and retain engagement. Visuals are also often better for explaining concepts or procedures in healthcare.
Know what you're teaching
As with in-person training, you need to be clear on what you're trying to teach. Make sure you have a strong understanding of exactly what needs to be included in your course before you create it. Just throwing everything into a course is inefficient and is likely to disengage learners. Consider smaller, targeted units rather than one large course, and constantly monitor engagement and assessments to see where improvements need to be made.
Use scenario-based learning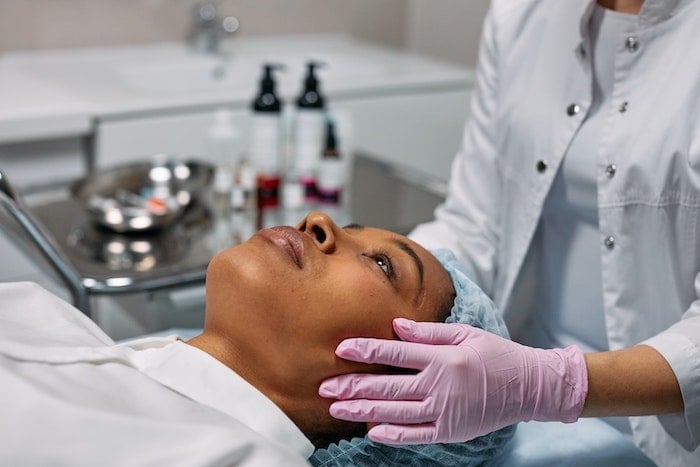 In the field of healthcare, some of the best learning is done through scenario experiences, as it allows learners to try out new skills or processes without the risk. Repeated simulation scenario training can improve mental muscle memory, meaning professionals are more likely to follow correct procedure when in the field.
Consider where your audience is (and who they are)
If, like TBI, you plan to use your training course throughout the country (or, indeed, the world), you'll want to keep your training course location non specific. You may want to put anything that needs to be tailored to a region into its own unit, to avoid having to make major adjustments later. Think about accessibility, too, and whether you need subtitles for videos or descriptions for images.
Include interactive elements
Throughout your course, you may want to add interactive elements to ensure learners are engaged and track their progress. Short games and quizzes are easy ways to get learners to interact with your course, but you might also want to offer occasional webinars where professionals can ask questions and share their opinions in an online group setting. Make sure you record these webinars and make them available for watching later, as healthcare workers have irregular schedules and professionals won't all be able to attend sessions at certain times.

If you're ready to upgrade your healthcare professional training, contact us today and see how we can help.