Workplace inductions are a vital part of bringing new employees into your company. It's important that your induction training is thorough, with stages covered in a logical order and all the relevant stakeholders involved throughout.

A good induction process will cover everything from initial paperwork to health and safety, and it can be easy to feel overwhelmed by the amount of information and training that needs to be included. To simplify the process, we've broken down the overall process into an induction checklist of the three types of induction training, what they include and what stage of the induction training process they fit in.
Pre-arrival induction
Even before your new employee starts, there is a certain amount of induction they'll need to undergo. This period is called pre-arrival induction or pre-induction training, and it's the stage between an employee being offered the job and actually starting work.

Most of this stage is paperwork, but that will also include sharing key information for them to know before they start.
Firstly, all the relevant information should be sent to a new employee in an induction pack or offer of employment. This should include a contract, KiwiSaver or superannuation information form, bank details form, region-specific fair work information, privacy policy, non-disclosure agreements, social media policies, and specific information about starting dates, office location, parking and computer and security access.
Make sure anything that needs to be signed and returned has a strict return date on it, so human resources has all the necessary information before the start date. There's nothing more frustrating for new hires and managers than hold ups on the first day or week, so this pre-arrival induction process is really important.
This is also the right time to notify other staff members in and connected to your team about the arrival of your new employee. Make sure everyone is aware of where the new employee fits in relation to their role and within the overall structure of the organisation. Make sure they're ready to welcome the new recruit.
Make sure the new employee's workstation is set up with all the hardware and software they're going to need, so they're ready to get started on day one. Will they need business cards? A phone? Stationery?
Build a welcome pack, with all the key information your new employee will need. Computer access, organisational hierarchies, a first-day itinerary, contacts for whatever issues might arise, maybe even directions to the nearest coffee shop.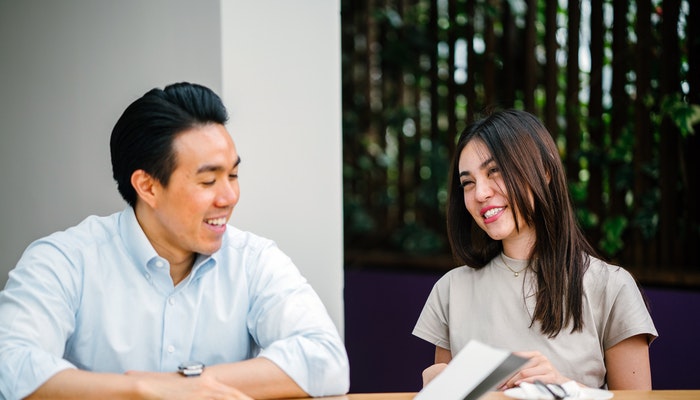 Induction training
The first day an employee comes to the office (or site or centre) the second stage of the induction process begins.
This should start with a comprehensive tour of the work environment: bathrooms, kitchens, emergency exits. They should be logged into all the computer and communication systems, and given all the access cards, keys and fobs.
During the first day or week, your new employee should be given all the job specific training required to do their job in a way that fits with the organisation's goals. You may use a software or CRM they are unfamiliar with, or have a specific workflow, or have specific customer-facing policies, and if you spend a bit of time training staff at the beginning, you'll save a lot of time further down the track.
This is also the right time to do health and safety training, including emergency procedures, how to handle hazards and how to stay safe in the office. Other training at this stage should include company policies, especially discrimination, harassment and cyber-security, and any other relevant regulations. At every stage of the induction program, with every type of training, you should be testing for employee understanding and compliance.
Don't underestimate the importance of the induction. This practical stage is important to ensure productivity from your new staff members, as well as keep them and your whole company safe. It may take you a few days or even a week to get through the processes and policies, but it's vital to do it properly – don't rely on "learn as you go" or picking it up piecemeal.
Online induction training is an excellent way to ensure this process is completed thoroughly and efficiently, with lower costs and resource use than traditional face-to-face training.
Post-induction
Once the new employee has settled into the organisation and their new role, you should follow up with a post-induction process. This is the type of induction that employers and managers most often neglect, but it's a valuable part of the onboarding experience.

This follow up works well as a casual one-on-one chat or a short survey, which you can build into your online training platform, best undertaken a week or two after the new employee starts.
This final stage of the induction program is important for improving productivity, employee satisfaction and retention. It helps to ensure employee understanding of their new role, that they have everything they need to complete it satisfactorily and that they are happy with the company and work environment. Giving them a judgement-free space to ask for help or bring up issues early on will resolve small matters before they can become big ones.

This stage of the induction process can also be completed when staff members move job roles within the company, for all the same benefits. Consider it a form of ongoing learning and development – it will serve you well.
To find out more about how Intuto can help you with your induction program, get in touch today.