Intuto Named FrontRunner for
Learning Management Systems (LMS) Software

Auckland, New Zealand 28th June 2019 Intuto announced today it was named a FrontRunner for the Learning Management Systems (LMS) category by Software Advice. FrontRunners is designed to help small businesses evaluate which software products may be right for them.
"We're delighted to be named a Software Advice 2019 FrontRunner as voted by our customers and see it as a strong endorsement that we're continuing to deliver value to our customers." - AJ Sallis, CMO Intuto.
FrontRunners is published on Software Advice, the leading online service for businesses navigating the software selection process. FrontRunners evaluates verified end-user reviews and product data, positioning the top scoring products based on Usability and Customer Satisfaction ratings for small businesses. FrontRunners for Learning Management Systems (LMS) software is available at https://www.softwareadvice.com/lms/#top-products.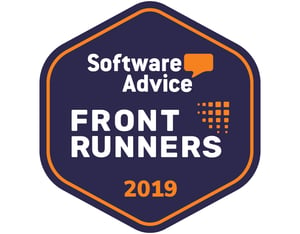 Intuto exists because we believe sharing knowledge effectively can change the way a business performs. Intuto provides a full software and service training solution for small and medium businesses that's easy to use and extremely affordable. Intuto has been created by a team of online learning experts who have been delivering online training to some of the world's biggest brands for almost 20 years and who wanted to make online training simple, fun and affordable.
Disclaimer: FrontRunners constitute the subjective opinions of individual end-user reviews, ratings, and data applied against a documented methodology; they neither represent the views of, nor
constitute an endorsement by, Software Advice or its affiliates.