A case study in Maori language learning.
We all saw Covid-19 affecting countries overseas and we all knew that it would eventually reach New Zealand's shores, but not many believed it would impact New Zealand's teaching curriculum as quickly and dramatically as it did on March 23rd, when it was announced all schools were closed as at 3pm that day.
When the lockdown happened, I don't think anybody really knew what to do. Certainly getting close to your loved ones and staying safe was step one, but after that, how could educators help the community and parents get through the four week (at least) lock down?
Te Reo Singalong wanted to ensure that parents and teachers had access to quality te reo Māori resources at home QUICKLY and AFFORDABLY, so they contacted their learning management system provider, Intuto, and hatched a plan.
Intuto sponsored the platform and the course was up and running within an hour with daily updates that take less than 15 minutes to set up and publish. The course includes relevant video and activities helping children continue their te reo Māori language learning at home, and allowing teachers to allocate te reo Māori tasks and activities as part of their new distance curriculum.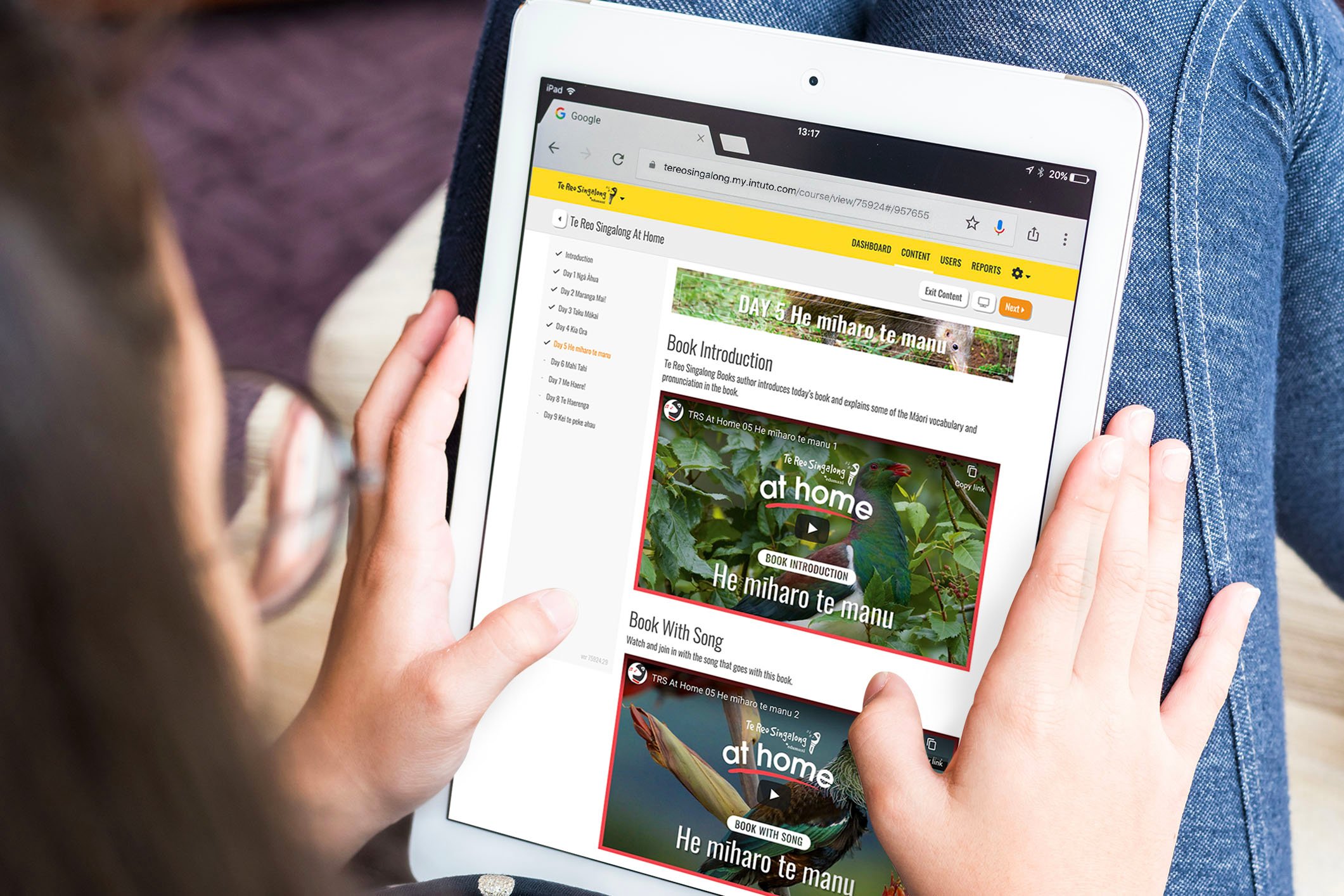 After releasing the course free to teachers via social media, and ensuring as easy access as possible (no login required), they have proved a huge success for both teachers and parents with around 10,000 views in the first few days.
To go from idea to full delivery was fairly simple! Here is an outline of the steps you can take to get your content live fast and quickly into the hands of your audience:
Create a video using your mobile phone
Graphic artist creates opening screen thumbnails (to make course look 'professional')
Upload video and thumbnail to YouTube or Vimeo
Create course structure on Intuto Platform
Embed videos
Publish
Promote via social media
Enjoy the positive feedback via social media
For Te Reo Singalong, this project has been great as they are doing something real to help the community and continue the spread of te reo Māori - something they strongly believe in. From a business point of view, it has been a great way to show their target audience, schools and teachers, what's possible.
Feel free to upskill on your te reo Māori for free via this link or visit Te Reo Singalong for more information.
Contact Intuto if you want to do the same, we are here to help.