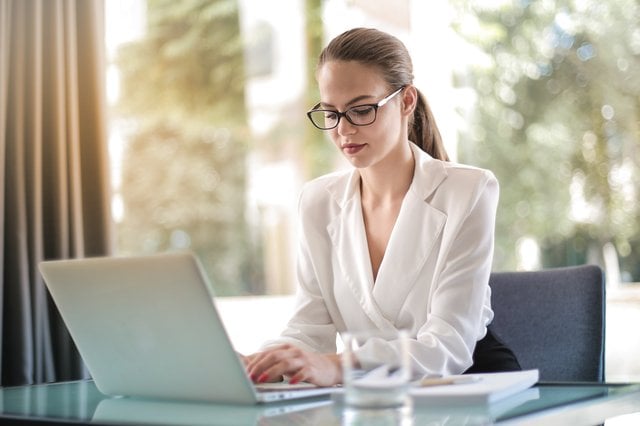 So you're ready to jump into teaching online? Whether it's for the first time or you're looking to shake up your system, the first, and probably the most important decision you need to make is which e-learning platform you're going to use.
There is an overwhelming number of e-learning (or Elearning) platforms available with a range of features, benefits and price tags – so how do you choose?
We've created a checklist of the key points you'll want to consider when you're deciding on the best e-learning platform, also known as a learning management system (LMS), for your needs.
If you'd rather have a chat to a human about the right solution for you, get in touch with our friendly team.
Simplicity and ease of use
You need your e-learning platform to be intuitive and easy to use, both at the back end for you and at the front end for your learners, so you can get started with a minimum of fuss. Your learners should be able to log on quickly, easily navigate the site and be able to use all the learning materials without having to download extra programs or seek help.
Before committing to an e-learning platform, check if there are tutorial videos or how-to FAQs available for new users and ask to do a trial to see how easily you can pick up on how to use it. Intuto offers a free 14-day trial to give you an indication of your learners' experience. Intuto also has an extensive knowledge base that answers the most common questions our platform users ask.
If you have many courses, you may also want to group them into collections. Intuto allows you to group similar or connected courses, and you can also set a specific order for those courses to be completed.
If you want to learn more about certain features (or you're working towards a tight deadline), you could also sit through a couple of demonstrations from a few different e-learning platform providers. During the demonstration, a trained consultant will explain the main features of the platform while providing insights on how your organisation could implement the platform. This allows you to quickly compare and contrast different e-learning platforms while narrowing down any future research you need to complete prior to purchasing your e-learning platform.
While you may be wooed with the promise of dozens of features, you may find that superfluous features just make it harder to navigate the platform. You're better off deciding on the features you actually need and making sure your chosen e-learning platform offers those and as few unnecessary extras as possible. When in doubt, stick to the phrase - less is more.
Responsive multimedia design
Your learning management system needs to be easily used by Mac and Microsoft users, as well as on mobile. Last year, 53.3% of all internet traffic worldwide came from a smartphone rather than a laptop or desktop and that number is constantly increasing. Your courses must be mobile responsive or you risk excluding a huge number of learners.
To cater to different styles of learning and to keep all learners engaged, it's important that your e-learning platform is able to handle more than just text on a page. Ensure you can offer Word documents, PDFs, images, audio and video files and interactive elements, as well as linking to or embedding external sources, in a way that works for any device.
It also helps if some or all of your tests and assessments can be built into your e-learning platform, both because it makes it easier for your learners to use them and makes it easier for you to receive the data. Intuto's quiz feature includes multi choice questions whereby you can test a learner's knowledge of the material. Likewise, in the quiz settings - you can a set specific pass mark, limit the number of attempts on questions and give feedback on individual answers to a question. Some customers will also embed Google Forms to enable them to capture feedback from learners on courses and such forms also include a wider range of question format types.
Intuto's e-learning platform is fully optimised for mobile and works smoothly on Mac and Microsoft laptops and desktops, with fonts and formatting that is clear on all devices.

Streamlining the course
Even if much of your online learning is done in face-to-face class times, you'll want to enrol your learners and let them have access to the right courses (in the right order) to keep the course going at a steady pace. You will also want features that help you keep learners on track such as push notifications or reminders. To increase engagement, you may want to think about features such as the ability to leave comments on the course. A commenting feature is useful in a workshop setting whereby learners need to provide their input on specific learning points. Intuto's platform includes the ability to send out reminder notifications to learners and commenting can be added across the course.
If you're selling courses, you'll also want a shareable link that users can follow to enrol themselves in your course. This will save you time, particularly as you scale up your business. Plus, if learners can enrol themselves and get started without waiting for you to process their application, it removes a possible block in their process and encourages a higher uptake rate.
Authoring tools
These allow you to create learning resources, courses and assessments within the platform itself, which streamlines your processes and saves you money on additional development software or licences.
Authoring tools need to be intuitive and easy to use or you'll find yourself wasting a lot of time learning them, or paying someone else to deal with it every time you need to add or update content. Make sure you can update courses and publish any changes in real time, such as changes to legislation, to keep your courses up to date and relevant.
Collaboration tools
You may already be using Slack, Google Docs or similar to encourage collaboration and social learning within your learners, and they're great options. Intuto's philosophy focuses on the simplicity and removing barriers to e-learning. In line with that philosophy, the platform does not incorporate features that are already found in other software tools.
Likewise, to keep Intuto affordable and simple, we focus on adding features that are add real value to our customers. We want to make sure that all users (regardless of their tech ability) can easily navigate the platform and complete their courses.
Integrations
As you probably already use other software, such as a CRM, HR system or a database, you'll need to ensure your learning management system can "talk" to and share information with them easily.
Your new e-learning platform is unlikely to be able to connect with all your existing systems from the get go, but if it has a fully documented application program interface (API) you will be able to eventually integrate all your systems internally without relying on the learning platform provider to manage it for you.
Intuto integrates with a number of partners including Membes, Engage, Zapier, Wordpress, MS automate, GoRoster and more under its Service Plus plan. Likewise, Intuto also allows SCORM courses to be uploaded onto the platform under its Service Plus plan.
Scalability
As your organisation or class grows, you need to be able to scale up in terms of numbers and functionality. If a learning management system has a capped number of learners or courses, you may have to pay more for a different tier of membership or even move to a different platform in the future. You want to know that your learning management system will be able to grow with you.
At Intuto, we trust that our customers will abide by the platform's fair use policy and therefore we do not charge on a per user basis. However, if your Intuto e-learning site reaches 1000 users or has more than 50 courses, Intuto will work with you to determine the appropriate fee for the platform (which is on a case by case basis). Intuto has over 100,000 users across the whole platform (at the time this blog article was published) and therefore the platform is designed to deal with significant amount of users.
In light of the above, Intuto is considered one of the most intuitive, intelligent and scalable learning management systems on the market.
Content loading service
Do you have to load all your own content onto your platform, or can you leave that work to someone else? Intuto offers a content loading service whereby their specialised content team looks carefully at your current learning resources and comes up with a plan to put it online. You also get the benefit of someone else looking at your course and pointing out any flaws or problems before it goes live.
Price
One of the most important considerations when you're choosing an e-learning platform is how much it will cost you and how you will be charged.
Find out whether the platform you're considering charges a one-off fee or a monthly or annual subscription. A per user charge may seem low initially, but it means your costs will increase as your organisation grows. Different pricing tiers will allow you to choose the price level that makes sense now, and easily scale up as you grow. Read the fine print to check for any extra fees and charges you may incur, such as for content loading, onboarding or customer support. You'll also want to check the terms and conditions to ensure that you are not signing up to the platform for an unreasonable period of time.
Intuto's subscription plans make for clear, simple pricing so you know exactly what you're signing up to. Be wary of free platforms, as they usually offer limited capability, difficulty scaling up, the interface may be difficult to navigate and they may have insecure hosting, as well as hidden fees.
External capabilities and reporting
The way your learning management system copes with incoming and outgoing data will make a big difference. A good learning management system will produce comprehensive reports of student engagement, commitment and assessment completion, as well as results and test scores.
Your e-learning platform ought to show you how long it is taking students to complete courses, which sections they're getting stuck on and where the larger knowledge gaps are. It should be able to easily export attendance and grades into simple documents, along with more complex data such as how long learners are spending on each part of a course and where engagement is dropping. A good LMS should also let you send out reminders to learners who have not completed their course.
Being able to monitor gaps in knowledge means you can tweak your course structure, cover that material again and retest. Intuto lets you track learners' progress through a course as well as other relevant engagement metrics by exporting clear, easy-to-analyse data in real time.
From your reporting data, you will be able to ensure you are safety compliant and that you are complying with your legislative obligations - something that is particularly important if the company is audited.
Support
This isn't the most important element of an e-learning platform – until it is. Being able to get the support you need when you need it is vital, so when you're considering a platform, ask detailed questions about their customer support.
Will you have a dedicated support team who you know by name and understand your specific needs? Are they available during the hours you'll mostly be using the platform or are they in a different timezone? Is there 24/7 customer support? How much will they help with onboarding? Are they available via phone, email, chat or all those options?
Intuto's customer support is second to none, with a dedicated team ready to help you with onboarding, queries and problems at any time in whichever way works for you.
If you're ready to get started with a functional, well-priced and supportive e-learning platform that will support you as you grow, sign up for a trial with Intuto or get in touch today.
If you're deciding between a few platforms, download our checklist below and use it as guide for your next e-learning platform purchasing decision.