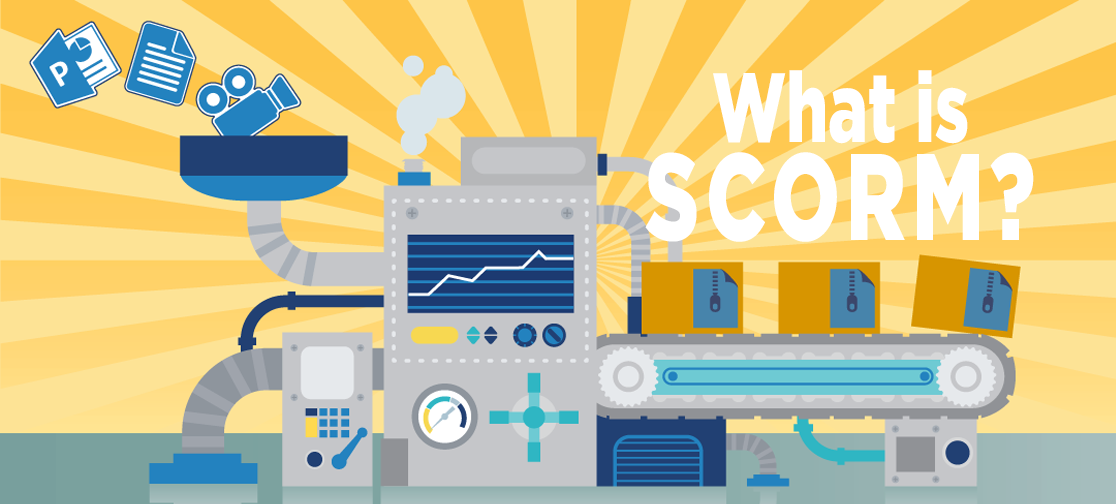 Why wasn't SCORM there from the start?
If you don't know what SCORM is, you are probably lucky, and unless you have a good reason to dig into it, I suggest you read below and never think of it again.
I remember the first time I heard about SCORM (Sharable Content Object Reference Model) - it was 2004 and we wanted to follow a standard when creating our new content authoring tool. I remember feeling excited by the concept of a standard to share content between Learning Management Systems (LMS) - it made a lot of sense that we ensured our new course content followed this standard.
I printed the hundreds of pages that made up the SCORM 2004 standard and spent the weekend trying to stay awake as I read it….
The thing we quickly realised is that to be fully SCORM compliant, we'd have to implement a lot more database calls than we needed, it would make our software bloated and hard to maintain. So we built only the parts we needed at the time, and expanded and modified it over the years as needed - we liked to say we are SCORM compatible, rather than compliant.
Over the years, we built SCORM players inside our LMS (called ILS), a SCORM compliant content controller for Moodle and utilised SCORM as a standard way to export content from our native content authoring system.
All of these developments worked fine, but when we started on our latest LMS (simply called Intuto), we actively decided not to mention or use SCORM. This is because it isn't fun or easy for end users. The acronym itself shows that - try saying SCORM to a manager who just wants their staff trained and watch their eyes glaze over, or maybe look at you skeptically wondering if you are making things up to confuse them. Worst of all, authors can't change content on the fly if it's a SCORM package loaded into the LMS.
Why do we now support SCORM?
That said, over time we have realised there are some good reasons why we should support SCORM:
Out of the box content
Some subject matter experts (such as Smart Work Creative's Skillpod) produce high quality content that can just plug straight into a learning pathway as a SCORM course inside Intuto.
Legacy courses
Some of our customers have legacy SCORM courses that they still want to deliver through Intuto.
Interactive requirements
While Intuto provides a great system to get interactive content online fast, in some cases the content has to have a very specific look. While a lot more expensive to produce (see https://www.intuto.com/learning-development), building using Articulate (or similar) can produce excellent results, especially using experts who have a lot of experience in Learning Design, such as Edumaxi and Quality Learning Solutions.
Combining these results with Intuto's flexible user model, produces a powerful, cost effective solution going forward.