When we started down the path of developing Intuto as a Learning Management System (LMS) that met the specific requirements of the modern SME segment, we started with some ideas, quickly built and tested them and then, based on user feedback, modified the initial platform to meet the real needs of the market. In short, we listened to our customers and released, changed and deleted features from the core idea to meet what they wanted. This was a great approach for the first growth period of the Intuto product and led to some great feature innovation.

As we got more and more customers, we started to have some other challenges - how to manage new developments, how to keep our diverse customers happy and…...eventually speed.

Registrations into courses were growing so fast that in a single month we had the same number of new course registrations as we had had in total for the two years leading up to that month!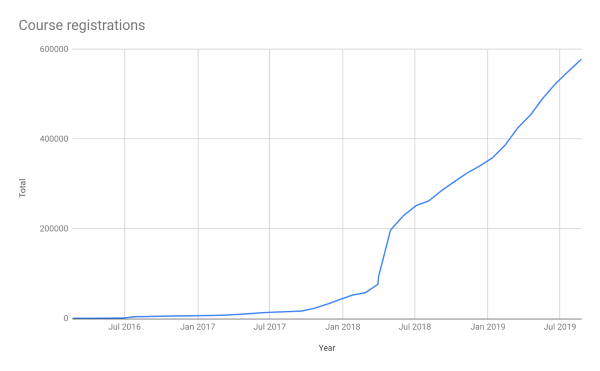 While our system was (mostly) coping, we realised that to continue this level of growth we would need to ensure our system was as efficient as possible - it was time to take the features we created as Minimal Viable Products (MVPs) and look at where we want Intuto to be in 5 years. From that vision we needed to set up the architecture accordingly.

We started by making improvements behind the scenes to set the foundation. This included cleaning up a few existing features (e.g. collections, settings, APIs, reports) and continuing to release new features that were required by our customers at that stage.

Then we tackled what we believe is the heart of Intuto - the course editor! The course editor is what allows our customers to get their training online fast and cost effectively. This has been a big development (for us) over the last few months but now that we are getting really close to shipping we are convinced it has been worthwhile.
From the front end there will be a few noticeable changes. i.e.
The ability to choose what pages need to be completed before the course is considered to have been passed.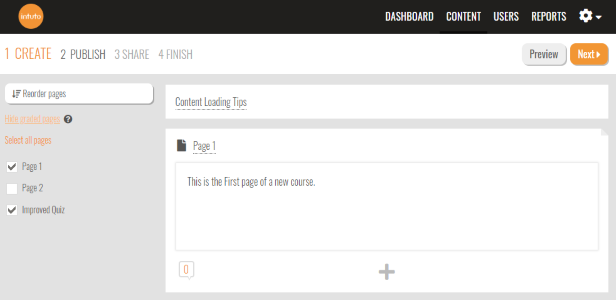 Better error handling when contributors are editing so that issues are raised before courses are published.
More exciting (for us) however is what's not visible. We have rewritten the whole back end of the editor - making it faster and easier to use. More important than that, it will allow us to add interactions, improve quizzes, integrate more interactive types and report more data.

So, while it has been a bit of a wait for new features, we are very excited that the course editor project will to be released in October. Keep an eye out for our formal notification about this next release and let us know what you think!
As always, if you have any questions or feedback, please contact us at support@intuto.com or book a demo below. We'd love to hear from you!