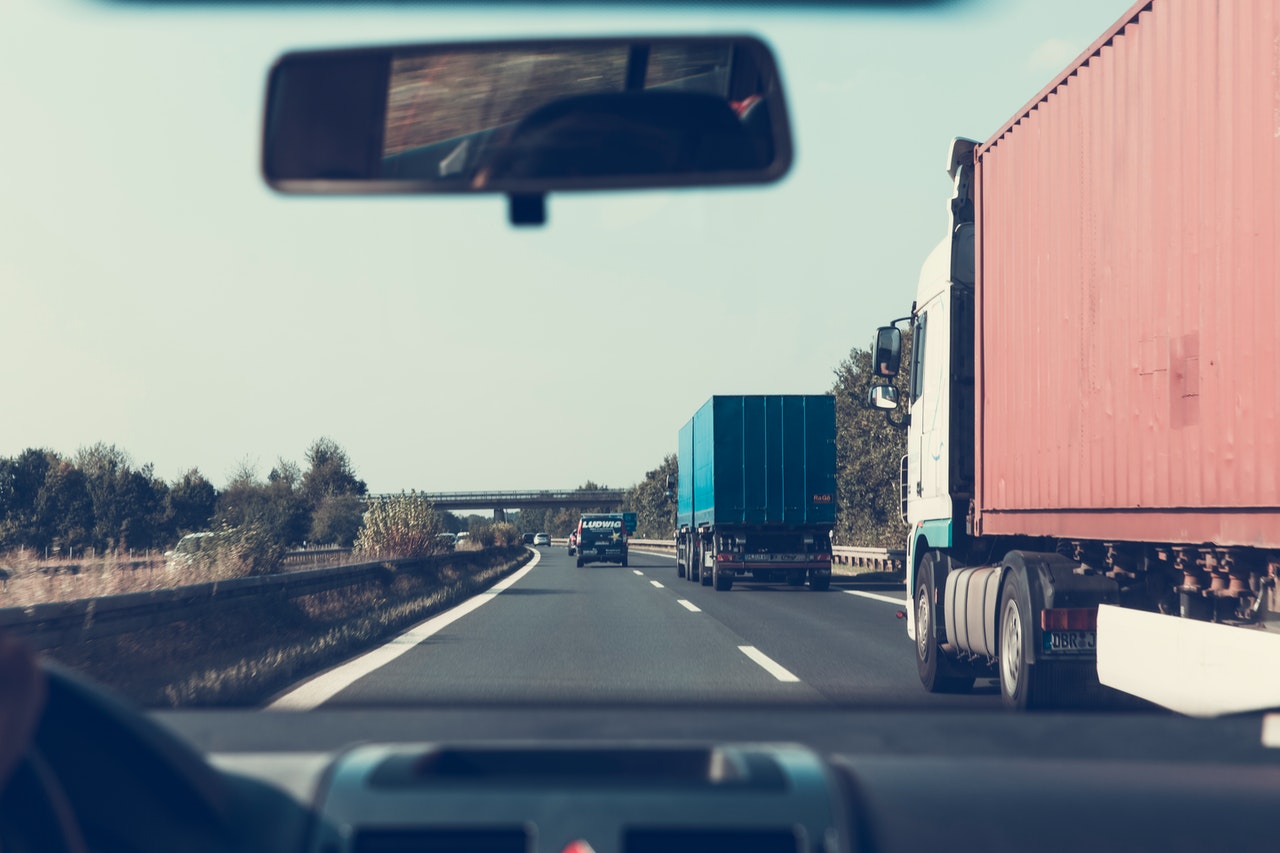 Trucking is an extremely high risk industry, and therefore must adhere to stringent health and safety laws. However, due to its decentralised and 24/7 nature, it can be difficult to meet the requirements and each year there are a number of accidents and deaths in the industry. One way to help prevent these incidents is to use Intuto's e-learning platform to improve health and safety awareness by putting training online in a simple, mobile friendly platform.
The Trucking Industry: An Introduction
In New Zealand, 80 to 90 per cent of domestic freight is carried by trucks, with the road freight transport industry employing around 30,400 workers. As the New Zealand economy grows, there is likely to be an increase in trucks transporting domestic freight on the roads and a corresponding increase in the number of workers in the industry. To help reduce the risk of incidents within the industry, it is essential that drivers, as well as any other staff working in and around vehicles, are given access to thorough, high-quality health and safety training and support.
Within the trucking and logistics industry, there is a diverse range of roles, which each carry different tasks, responsibilities and expectations.
For example, short haul drivers, such as furniture movers and delivery drivers are likely to make several deliveries per trip, load and unload their own cargo and engage with customers directly. This means they usually work across a large variety of sites and environments and are doing more manual labour alongside the driving work.
While some drivers prefer local jobs, long haul jobs are also very common. In these cases, a driver will spend much more time in the vehicle, not only due to longer driving time but also queuing at loading and unloading docks, cargo checks and vehicle checks. They can often also be responsible for loading or unloading their cargo.
With a variety of role types, as well as trucking activities happening 24/7 and in multiple locations around the country, it is substantially more difficult to arrange for company or industry-wide health and safety training, compliance tracking and reporting.
Health and Safety Risks
Unfortunately, the trucking industry is rife with accidents, both on the road and at loading and unloading facilities, something that is not helped by the difficulties in offering effective training to all drivers and warehouse staff.
In 2017, 82 people died and 1003 were injured in road crashes involving trucks – 22 per cent of all deaths and 7 per cent of all injuries on New Zealand roads. In Australia, in 2018, 69 per cent of all workers who died were employed in the transport, postal and warehousing industries.
Off the road, slips, trips and falls around the truck are a common cause of injury for truck drivers. In Australia, a 2017 study showed that 52 per cent of truck drivers had fallen or slipped out of the truck cabin, 45 per cent had fallen off the cab, trailer, or loading dock and 42 per cent had driven into a stationary object, a moving vehicle or a stationary vehicle while at loading/ unloading sites.
Drivers surveyed also reported walking into things and being hit by falling objects or a moving vehicle. Many of these accidents, which can be extremely dangerous, could be avoided with more rigorous site health and safety training.
How Intuto helps resolve this issue
Intuto simplifies health and safety training by putting training online in an easy-to-use platform with powerful testing and reporting capabilities. Our platform is also mobile-friendly, so is perfect for truck drivers and other transport industry staff who may need to do training or access information on the go.
To get you started we have a range of ready-to-use template courses on health and safety topics such as:
Risk Assessment and Management
Handling and Storing Dangerous Goods
Fire Safety in the Workplace
Civil Defence Emergency Management
We also have a dedicated content loading team to help you turn your existing training documents into fun and interactive courses designed with your specific users in mind. While SOP's are common documents to turn into online training courses, some of our customers in the trucking industry also have courses on topics such as:
Safe Truck Docking
How to use EROAD
Logbook Requirements
Distracted Driving
Generic Site Inductions
For more information about how Intuto can help your trucking and logistics company improve your health and safety training, get in touch with the friendly team to discuss the right e-learning subscription for you.