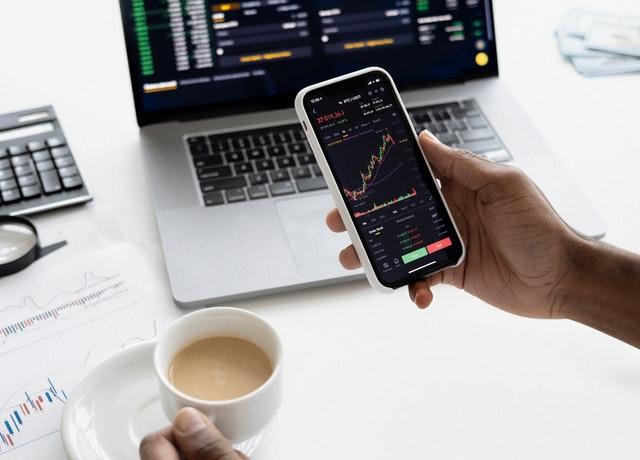 If you're a coach – whether that's a life coach, a business coach or a dog-training guru – you may find that you've reached a plateau with your business. After all, there is a limit to how many clients you can work with at a time.

However, there is a way you can scale up your business without increasing your work hours. Done right, online courses are a surprisingly easy and effective way to grow your coaching business. Need to know more? Let's jump in.

So, your business has slowed down?

If your coaching relies solely on one-on-one client work, you're trading your hours for dollars and there is a hard limit on how many clients you can work with and how many dollars you can earn. You can't spend 24 hours a day working, and you can't add more hours into the day. Eventually, your business growth will stall.

At this point, you have three options for expanding.
You can increase your prices. This may mean you need to adjust your offerings and/or move your focus to a different target market that is willing to pay more.
You can hire people to help. Recruiting employees will mean you can deliver more training or delegate the boring admin, though you'll need to be sure that your increased revenue covers the additional payroll costs.
You can create online courses. This is the smartest way to scale up your business, creating a more passive income stream so you can stop trading your hours for dollars.
As an online learning company we obviously advocate for the latter, and have seen our customers benefit immensely from implementing online learning options.
There are a few different ways you can approach the implementation of online learning, with one of the most popular approaches being to create an online course for your whole coaching program. This is a great way to achieve economies of scale, because once you've created this digital asset, you can sell it again and again and again.
Whether you choose to develop your course to be completed in a set time period or as something that can be completed at any time, it's essentially automated and takes you the same amount of effort to run one coaching course as it does to run 1000. With Intuto's plans, you can have that many active users doing your courses at once.
You can also create an online course as an add-on or upsell to your one-on-one coaching. This allows you to charge more for your coaching without having to spend more time with a client – again bypassing the hours-for-dollars trap.
Alternatively, you can offer a membership in which clients pay a monthly subscription fee on an ongoing basis, which gives them access to your library of digital resources, regular online group meetings, a monthly one-on-one or group session with you, newsletters, community forums – whatever you want to offer. This method is popular because recurring membership fees are helpful for your budgeting.
You can also use online courses as a way to entice new clients. By offering a taster course for free, you can show potential clients what you can offer and encourage them to purchase memberships or more in-depth training courses. This is an inexpensive way to generate new leads and funnel clients toward paid services.
How do I create a successful online course?

You probably have a fairly good idea of what style of online course would work for your coaching business, so the next step is good planning, so you don't put a lot of time and energy into creating a product that you can't sell.

It's not as simple as just recording yourself doing a coaching course and putting it online with some notes. What works offline or one to one will not work online in the same way – it simply doesn't translate. Also, keep in mind that clients who want a self-directed course may be different to those that want individual training.

Ask existing or prospective clients what they want to learn, how they want to learn and – importantly – how much they're willing to pay. Would they rather have a membership or a defined course? Do they want a course to include one-on-one training? Do they want video content, reading material, testing, group work, social media forums...?

Don't make the mistake of trying to appeal to everyone with one course – you're much more likely to appeal to no one. Instead, be specific about who your audience is. What is their existing skill or knowledge level? How do they want to learn? What language or style should you use with them?

You may find you create two (or more) different versions of your course that you can sell to different groups. You may still offer your one-on-one coaching at a premium, or you may let clients build their own custom courses from your offering of smaller courses. Intuto allows you to create unlimited courses for ultimate customisation.
How to segment a course?
When you're planning a curriculum, you need to be clear what your clients will get from your course. What's their starting point and what will they know or be able to do by the end? Be realistic about expectations for the course – if the topic is big, you may need to turn it into multiple courses. Shorter courses with more achievable goals will help keep students engaged and motivated.
When designing your program, be clear about the different levels and the milestones that mark them. These will likely dictate how you break up the course into smaller segments and give you a framework within which you can slot all the necessary information.
Use Intuto's quiz function to check knowledge and understanding at each of these milestones. If you're taking a more hands-on approach, you can employ Intuto's reporting capabilities to keep an eye on clients' progress; even if not, the reporting function may still be useful for clients' records.
Building your course

When you know what you – and your clients – want, it's time to build your course. Intuto makes it easy for you by offering templates you can build on, and premium content you can access from our partner network. Premium support means round-the-clock help with creating and managing online training courses.

Since everyone has a different learning style, you need to use a combination of different content elements so you appeal to a wider range of clients.

Intuto courses are capable of hosting a variety of media. The key elements you want to include in your coaching course are:
Video. Many popular coaching courses use video almost exclusively because it appeals to auditory and visual learners, and it simulates the experience of one-to-one coaching. It's an easy way to add personality and colour to your course, so try to include at least one video per unit or chapter.
Reading materials. This is an easy way to give clients a large quantity of information that they can cover in their own time. Consider PDFs, embedded information or links to external resources.
Interactive elements. Whether that's a multi-choice quiz, a short game, or a real-life challenge that they have to log, this will break up longer stretches of coaching and help to track progress. You can also access our free template course which gives you examples of the types of interactivity you can include in your courses.
Check ins. You can automate emails to students letting them know how they're progressing or asking if they need help, or you could include a one-on-one call per unit or month, depending on your course structure.
Community. The more engaged a student is, the more likely they will stay committed to a course. You can create a forum or start a Facebook page and encourage clients to interact.
If you're ready to scale up your business and want some help building your online course, get in touch with the team at Intuto. Otherwise, stay tuned for the next blog with more information to help you optimise growth with online courses.