Almost as soon as we released Intuto we had customers asking us how they could sell their courses to individuals and businesses. Today, Intuto has customers all over the world with over half a million enrolments a year. As such, the needs and use cases for selling courses are varied, and potentially quite confusing when first encountered.
This blog helps explain a few common ways that courses created and delivered inside Intuto can be sold to both individuals and companies.
Some examples
We have many existing customers who are selling courses and we've listed below a few interesting examples.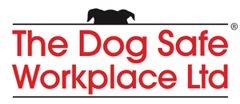 The Dog Safe Workplace was the first customer to start selling courses using Intuto.
They provide essential training on how to interact with dogs. They sell their courses (on a yearly basis) to security companies, power companies, postal service, corrections and many others who visit properties that may have dogs.

Provention provides a suite of complimentary programmes that prevent manual handling related injuries. Provention works across many industries including grocery, early childhood, and trucking to help prevent injuries caused by repetitive manual handling tasks. They moved their successful programme online to Intuto and now offer refreshers and online versions for sale.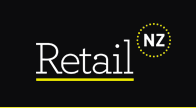 Retail NZ is New Zealand's largest retail association and peak body. They provide advice and training for their members around all parts of their business.
With Intuto, they turned some core training into online courses and sell those courses to individuals or companies who need them.
Automating sales
While it is possible (even common) to just have a contract with a company and sell courses without an automated shopping cart, if there are frequent smaller orders or you want to sell directly to individuals, automating this process can be useful.
Intuto integrates with most common shopping cart and/or payment gateways including Shopify, WooCommerce and Paypal.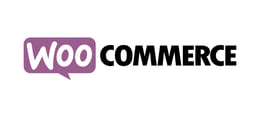 WooCommerce is a flexible, open-source (free) eCommerce solution built on WordPress. Intuto has a native integration with WooCommerce that automatically enrols users into Intuto courses as soon as an order is completed. Learn more about our custom WooCommerce integration which is easy and simple to deploy.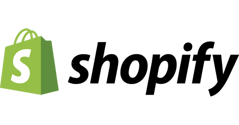 Shopify is probably the most widely used online shopping cart in the world. It has a lot of great options and flexibility to get your shopping cart and products working just how you want them to. Intuto integrates with Shopify using either Zapier or Fetch App to automatically trigger when an order is completed.

With more than 400 million active users worldwide, PayPal is one of the most recognised and trusted payment service providers. If you just want a simple buy now link on your own website, PayPal is an excellent option. Once payment is made, enrolments into Intuto can be automated via Zapier or Fetch App.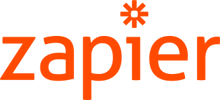 Using Zapier with Intuto you can choose from over 3000 different applications to trigger enrolments into Intuto. This includes almost 200 shopping cart and payment related applications. Learn more about the Zapier and Intuto integration.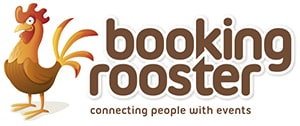 Booking Rooster makes organising events or training a breeze. Booking Rooster has a tight integration with Intuto, allowing automatic enrolment into Intuto courses when a booking is completed inside Booking Rooster. This is great if you are managing events as well as course enrolments.
Selling in bulk to other companies
Some companies will want to buy multiple course access keys for their staff in a single transaction. We use Intuto's token feature to achieve this. Tokens allow you to create many unique, single use links that can be sent to staff when needed.

You can link your shopping cart up to tokens using an electronic delivery tool such as Fetch App. The Fetch App stores Intuto tokens and connects to your shopping cart. When an order is processed, the next available tokens are sent automatically to the purchaser, who can distribute them at their leisure.
What solution is best for you?
Try our questionnaire to get a suggestion on the best approach for you to take when setting up your shopping cart.
If you would like to learn more, please reach out, we love talking about this stuff.
Learn more about Tokens here or give Intuto a try below!